Treasure Hunt Oxford will take you on a fab route around the city, spotting clues and following treasure maps, all at your own pace.
A different way to see Oxford
A treasure hunt is more like a game than a traditional tour. You have to follow treasure maps, solve cryptic clues and keep your eyes peeled to find the answers.
You'll have some banter with our friendly pirate Captain Bess. She'll put you in your place if you get too many answers wrong!
Take your time, go at your own pace
You can start when you like, there's no fixed start time. You can even finish the next day if you get stuck in a nice pub!
Fancy stopping to climb the University Church tower? That's fine, take it at your own pace. Enjoy the city and stop whenever you like.
Play on your own terms. It's just you and your team, like a private tour.
Get to know Oxford the fun way!"

One of the best things was that you could go at your own pace and stop for a pint if you felt like it or found an interesting pub (of which there are many). Really great to see some of the quieter less known parts of the city as well as the famous ones.
Start playing in 60 seconds
It's all on your phones, there's nothing to print or collect.
Book online and you'll get a link to start your game straight away.
You can rearrange or cancel
We're flexible. Plans change - if you can't make it to Oxford, you can play on a different day or cancel for free.
You'll see the best of Oxford 🧭
No spoilers... You'll see Oxford's main sights, but the real fun is spotting things you normally wouldn't, and taking the lesser-known alleys around the city.
Well designed and great fun"

The treasure hunt was very well designed and offered opportunities to see parts of the city that we might not have found by ourselves. It's great to run through it at your own pace and take breaks as a when needed. Also offered up some very interesting bits of history as you are going around as well. Would recommend anyone to give this a go.
Oxford Castle and Prison - a large, partly ruined Norman medieval castle.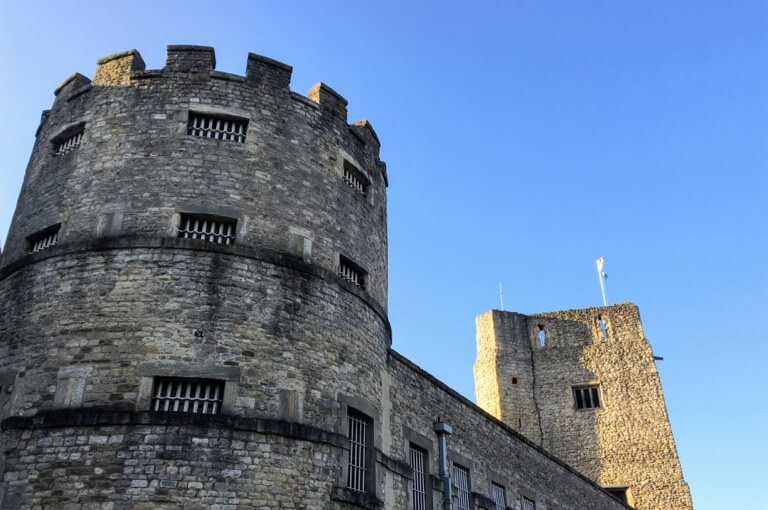 Brasenose, Corpus Christi and Trinity College - just three of the prestigious colleges of the University of Oxford you'll discover on this tour.
Radcliffe Camera - the beautiful circular dome of the Radcliffe Camera is one of Oxford's most distinctive landmarks.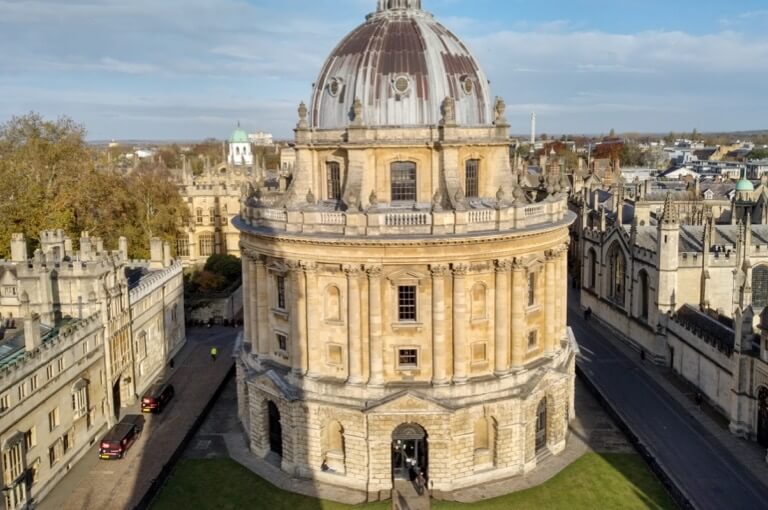 University Church of St Mary the Virgin - a stunning church overlooking the Radcliffe Camera, with breath-taking views of the city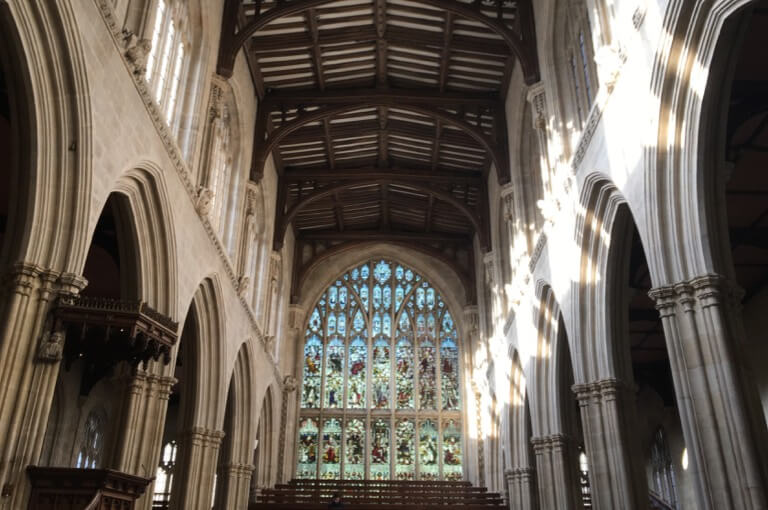 Turf Tavern - hidden away in a maze of back alleys, this historic pub is full of character.
St Michael at the North Gate - with its Saxon Tower, this church stands on the site of the north gate through the medieval city.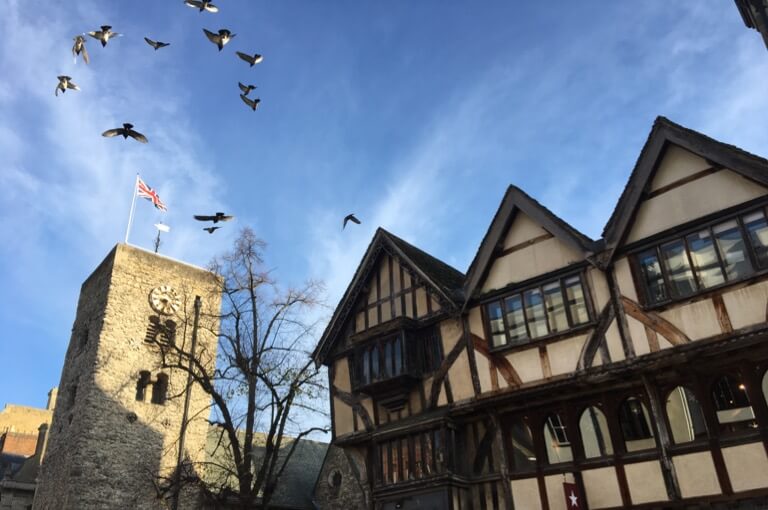 Divinity School - a masterpiece of gothic architecture, this medieval building was built between 1427 and 1483.
The Sheldonian Theatre - this majestic theatre was designed by Sir Christopher Wren. It hosts concerts, talks and lectures.
Bodleian Library - the main research library of the University of Oxford and one of the oldest libraries in Europe.
Carfax Tower - situated in the centre of Oxford, this landmark belltower dates back to the 12th century!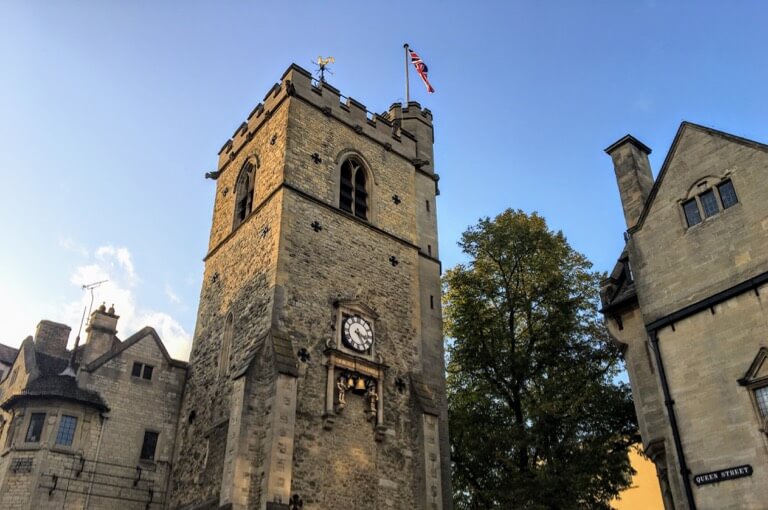 "Bridge of Sighs" - because of its similarity to the famous bridge in Venice, Hertford bridge is often referred to as the Bridge of Sighs!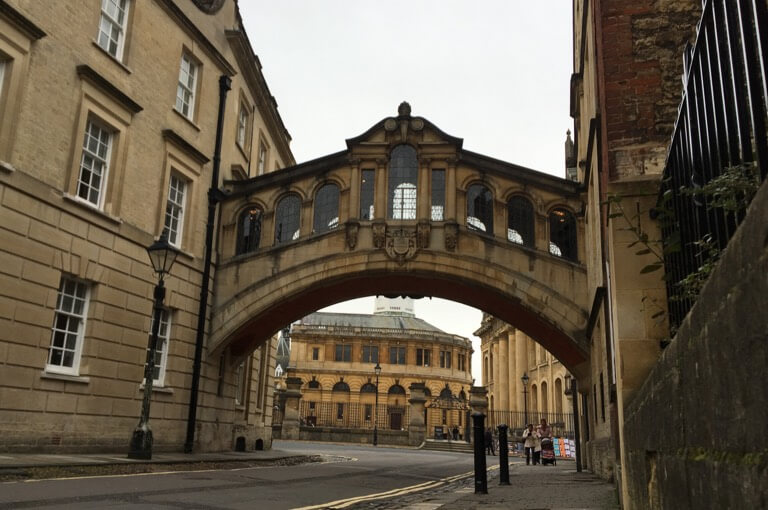 By the end, you'll have a good feel for the city and you'll have ideas of what to go back and see again.
What if it rains?
If it's stop and start rain, you can pop into a cafe or tavern along the route. There's no time limit.
If it's raining harder you can play another day, or even play over two days if you like.
If it's really heavy rain and you don't fancy wading through the streets, we'll give you free cancellation, even if you've started the game.
Will it be too difficult?
Don't worry! The treasure hunt has some tricky clues, but if you get stuck you can ask for a hint.
We'll make sure you don't get completely stuck, lost in the city's ancient alleyways...
Will I have fun if I'm from Oxford?
Yes! You already know the city, but we bet you'll notice things you've walked past a hundred times before.
We've worked hard to find the less-obvious stuff - beyond the typical blue plaques - and some interesting stories and anecdotes. You're going to have a great time!
Is it suitable for kids?
The game is designed for adults and curious kids aged 8 and up.

Younger ones are welcome though you may have to help by interpreting the clues and Captain Bess' pirate speak.
The whole route is pushchair friendly, avoiding steps or showing step-free alternative routes.
We're a family of four with a 13 year old and a 11 year old. Mum was map reader, dad reminded kids about clues, and kids were hunting for clues."
Recommended with tweens"

Great to explore Oxford and spot unexpected details. With 11 and 12 year olds, the clues were engaging and a great way to motivate a walk.
Will it be too physical?
It's 2½ miles walking but there are nice cafes and pubs to rest along the way.