Looking for a
fun

way to see Oxford?

You want to try something different and make the most of summer. You want to have fun exploring the city without wandering aimlessly.
Introducing
A fun and different way to see Oxford
Solve satisfying clues and follow beautiful maps sent to your phones.
Spot things other people take for granted!
You'll learn interesting facts and stories.
Everything is outdoors and you can do social distancing.
Treasure Hunt Oxford will take you on a beautiful route, and send you to fab places, all at your own pace.
You'll see the very best of Oxford 🧭
Oxford Castle and Prison - a large, partly ruined Norman medieval castle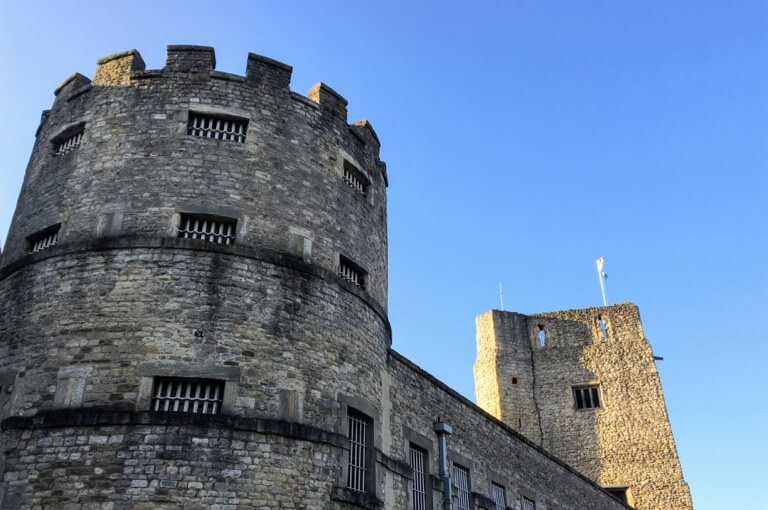 Brasenose, Corpus Christi and Trinity College - just three of the prestigious colleges of the University of Oxford you'll discover on this tour
Radcliffe Camera - the beautiful circular dome of the Radcliffe Camera is one of Oxford's most distinctive landmarks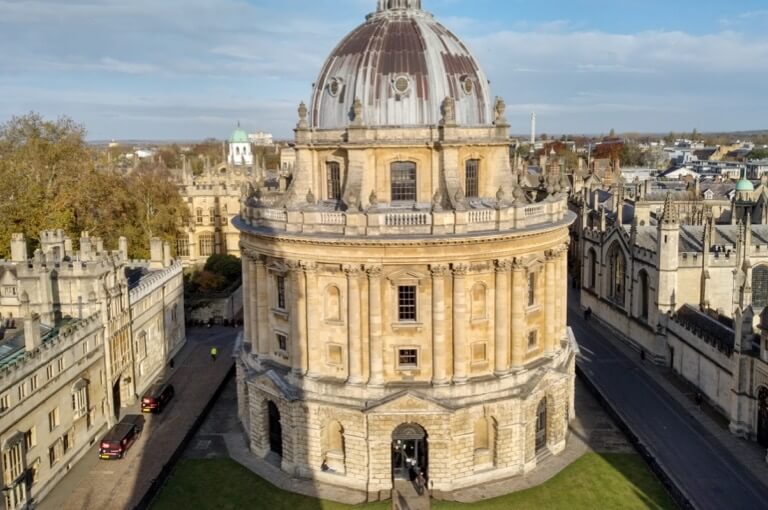 Turf Tavern - hidden away in a maze of back alleys this historic pub is full of character
St Michael at the North Gate - with its Saxon Tower, this church stands on the site of the north gate through the medieval city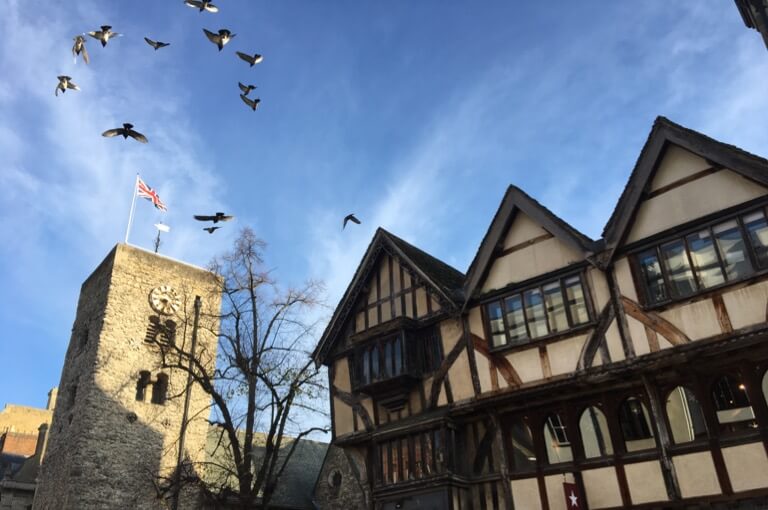 Divinity School - a masterpiece of gothic architecture this medieval building was built between 1427 and 1483
The Sheldonian Theatre - this majestic theatre was designed by Sir Christopher Wren host concerts, talks and lectures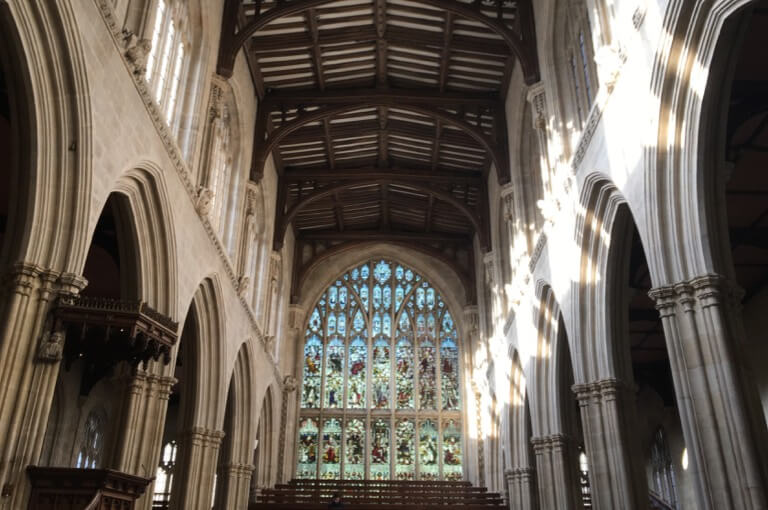 Bodleian Library - the main research library of the University of Oxford and one of the oldest libraries in Europe
Carfax Tower - situated in the centre of Oxford this landmark belltower dates back to the 12th century!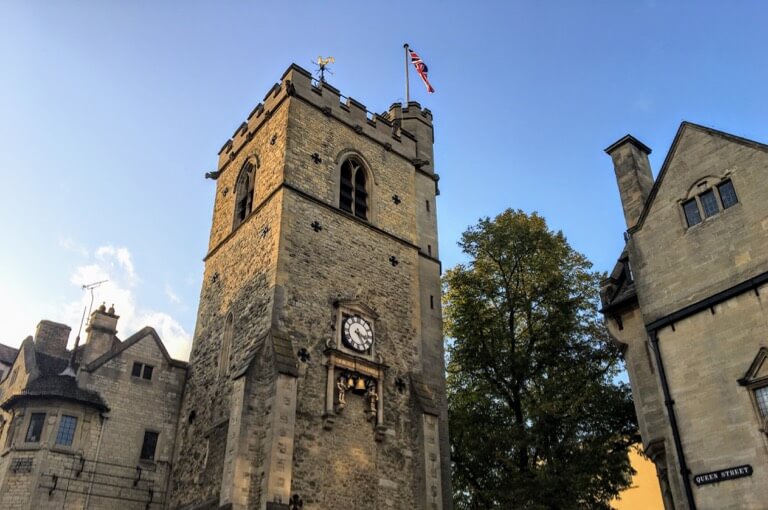 "Bridge of Sighs" - Because of its similarity to the famous bridge in Venice, Hertford bridge is often referred to as the Bridge of Sighs!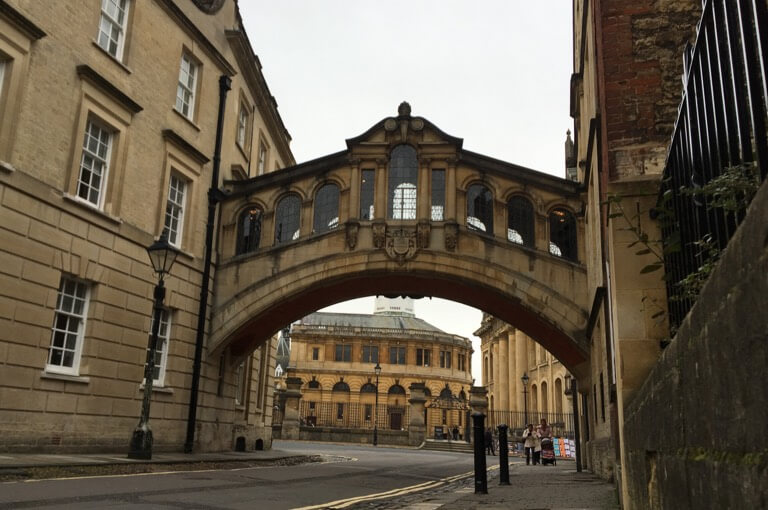 Have fun and stay safe with Treasure Hunt Oxford
Treasure Hunt Oxford is a fun outdoor activity that's ideal for social distancing.
Oxford's COVID Alert Level is High (tier 2). The same rules apply as if you were meeting in a park as everything is outdoors:
You can play with up to 6 people.

They can be from different households.
You must follow social distancing guidelines with people from other households.

You may not go indoors with anyone outside your household.


The route is entirely outdoors.
You can sit together outside a cafe, pub or restaurant.
If you go inside, you must sit separately from other households.

Keep your distance from people outside your household.

Your team can all play from their own phones.
The route is designed so you can avoid other people.
Bring a face covering in case parts of the city are busy.

Avoid touching things in the city.
The game does not require you to touch anything except your own phone.
Updated 16th October 2020.
You can rearrange or cancel if things change
We're fully flexible. If you change your mind or if the government guidelines change, you can either choose a new date or we'll give you a refund.
What if the weather's bad?
If it's patchy rain, you can spend more time in the pub breaks or stop elsewhere on the route: the game's flexible.
If it's really bad on one day, you can either switch which day you play, or even start one day and finish the next.
If it's a total wash-out and you can't get round, we'll give your money back, even if you've started the game.
Will it be too difficult?
Don't worry, if you get stuck you can ask for a hint and Bess will get you on your way!
We make sure no-one ever gets completely stuck.
Is it too physical?
It's X walking but you can take as many breaks as you like.